Creative Solutions for Life & Work
Are you struggling to feel alive in your livelihood? Does the concept of work/life balance feel dauntingly elusive? Do you want to make a change, but are afraid to launch into the unknown?
It can be a challenge feeling alive in your work. You may feel ill-suited for your workplace, on the wrong professional track, or simply dispassionate.
LiveWork Solutions helps stressed-out individuals/couples/families feel more connected to their personal sources of joy and fulfillment. We help you discern who and where you want to be and illuminate what is standing in your way.
Don't be satisfied with stasis, or status quo. Together, we will uncover your inner navigation and illuminate the best choices for your true life path.
Your life/work balance, is our life's work.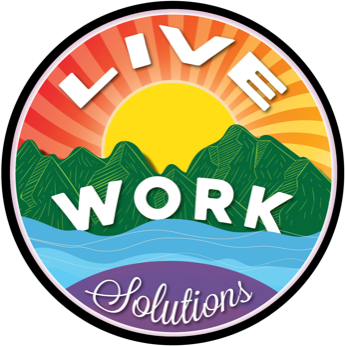 Learn about our array of creative professional solutions and holistic therapies.
Ready to take the next step? Click here to receive our newsletter, or for response from one of our team.